Dining spaces are the heart of a Senior Living community and often have the biggest impact on visitors. That's why it's so important for dining areas to boast memorable style that makes a statement. With a unique design and special features, the Enfield Banquette is sure to fit the bill.
Break up the regular routine by using banquettes in place of traditional dining chairs. They work especially well to maximize the corners of the room. Not only do they provide comfort, but banquettes give the room a high-end, restaurant feel. Whether they're used in a café or private dining space, they facilitate cozier conversations among residents.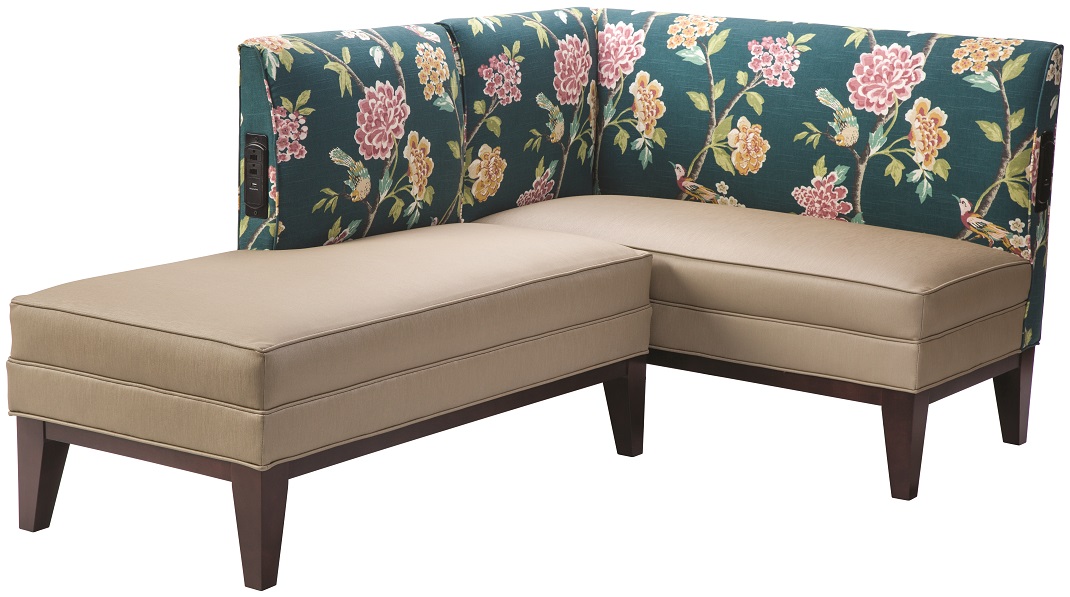 The Enfield's hospitality-inspired design boasts convenient power outlets so residents can easily charge personal electronics. Whether residents need to charge their phones during dinner or are browsing their laptops, an outlet is always nearby, which also helps prevent tripping hazards by keeping cords off the floor.
Because banquettes require residents to slide across the furniture, they're best suited for mobile and independent seniors. When selecting fabric, choose low-friction fabrics for easier accessibility.
Check out more banquettes and dining seating, or find dining inspiration on Pinterest.