When it comes to large Senior Living communities, infusing areas with small-scale benches is a great way to offer extra seating. Stylish and versatile, indoor benches effortlessly blend into your aesthetic while providing a place for residents to rest.
Small-scale style
Benches featuring a small footprint are ideal for long corridors to help break up long distances. The Bakersfield Bench (pictured right) boasts a midcentury design and sleek silhouette that's ideal for small spaces. Not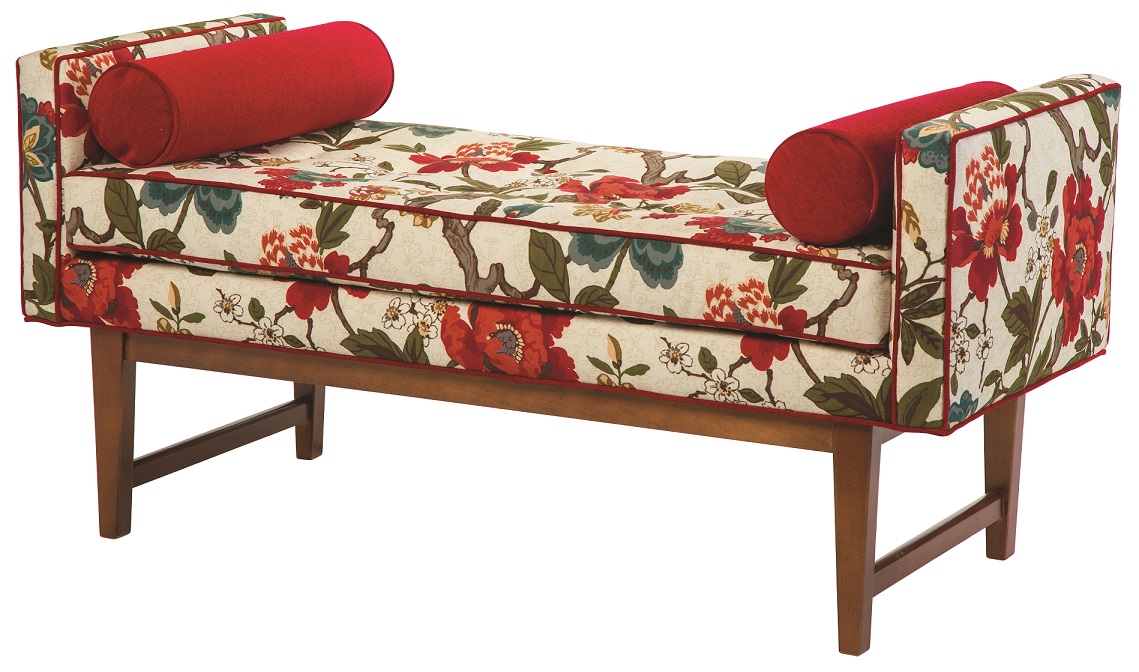 only do the included bolster pillows offer extra comfort, they also add a pop of color when you choose a coordinating fabric. The pictured Bakersfield Bench is shown in Maxwell Thomas storybrooke blossom fabric.
Not just for show
Not only does our line of benches come in an array of styles, they also feature innovative construction that's ideal for Senior Living. An ultra-short seat depth and graspable arms facilitate easier ingress and egress, while benches with a shorter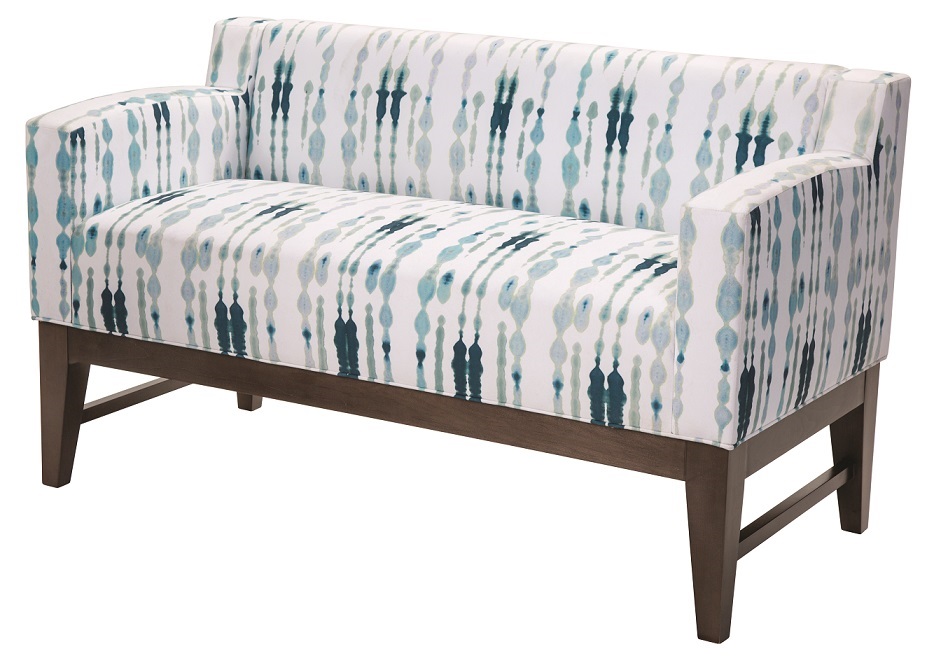 back, like the Bremerton Bench (pictured right), conveniently fit under chair rails in corridors.
In addition to its shorter back, the Bremerton features clean lines and slightly curved arms that can flex to a variety of styles. It also boasts a smaller footprint that's easy to incorporate into any space while still maintaining ideal dimensions for most seniors.
Get creative
Benches are typically used in vestibules and waiting areas, but more and more designers are using them in new ways. For example, choose a bench with a higher back, like the Winter Haven Bench, in beauty salons to create a stylish place to wait for an appointment. Or use them back-to-back in cafés to create stylish booth seating – just be sure they have a higher back to offer support while eating. While they're not made for extended lounging, benches are great for short-term sitting.
Benches are also ideal for sectioning off smaller groups of seating in a big,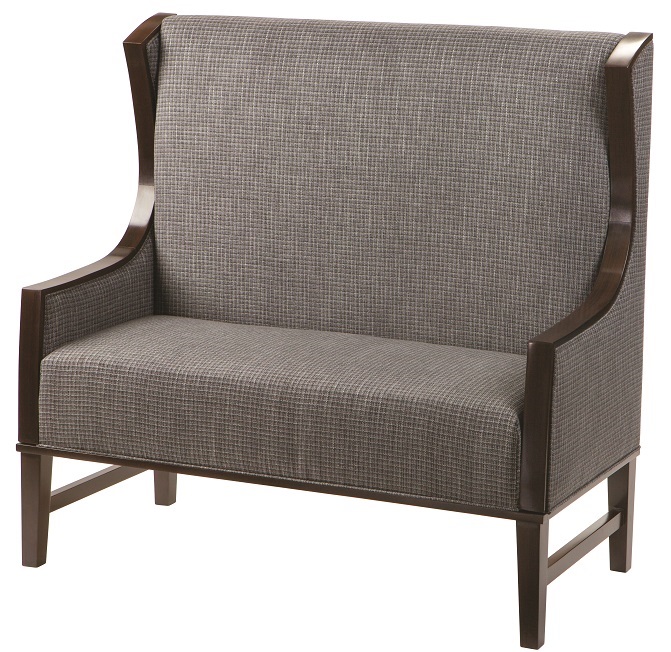 multipurpose space. With its tall back, the Winter Haven Bench (pictured right) would make an excellent divider while helping keep conversations private.
When it comes to accessorizing benches, stick to accent pieces, like throw pillows or an accent table. Refrain from using larger pieces, like bookcases, since benches aren't intended to be lounge furniture where residents spend extended time reading.
To learn more, contact us, browse our full selection of benches or find inspiration on Pinterest.